Top 10 architectures in Wuhan
Chu River and Han Street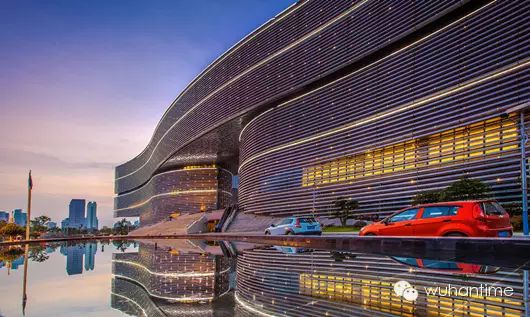 New Hubei Provincial Library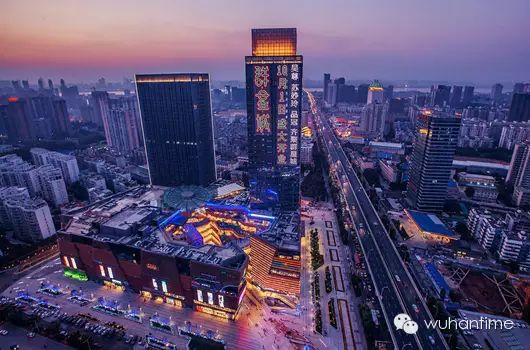 Star City
"Wuhan Top 10 Urban Architectures" and 14 "Excellent Urban Architectures in Wuhan" were selected by 11 experts who came from fields of planning, designing, architecture, aesthetics, etc.
As known, the selection was organized by Wuhan Association of City Planning and held by Wuhan Planning & Research and Exhibition Center under the guidance of Wuhan Land Resources and Planning Bureau. 163 urban architectures built in recent 10 year participated in the selection.
The listed top 10 architectures and 14 excellent architectures include: Chu River and Han Street, Wuhan Citizens Home, Wuhan Creative Capital, new Hubei Provincial Library, Wuhan International Expo Center, Vanke City Gallery, Cultural and Sports Center of Wuhan University of Technology, The Revolution of 1911 Museum, Wuhan Tiandi Commercial Street, Star City, Wuhan Sports Center, etc.
Han Street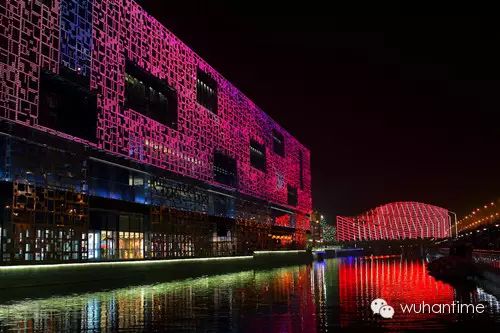 Chu River and Han Street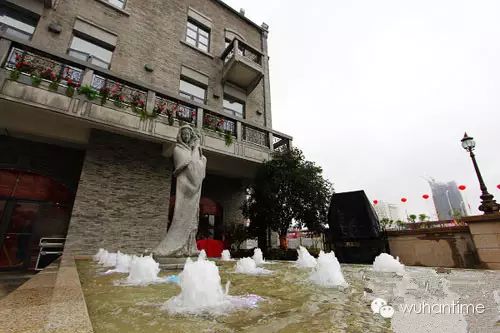 White marble statue of Wang Zhaojun on Han Street shows Hubei's unique culture (also called Chu culture). Wang, born in Zigui county of Hubei, is famed as one of the Four Beauties of ancient China. She married to the prince of Xiongnu and tried her best to maintain the peace between China and the Xiongnu. She is regarded as a symbol of the integration of Han Chinese and ethnic minorities of China.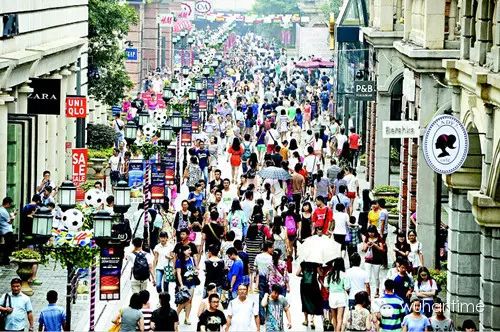 Han Street has become a bustling site for shopping and entertainment. (photo by Li Xi)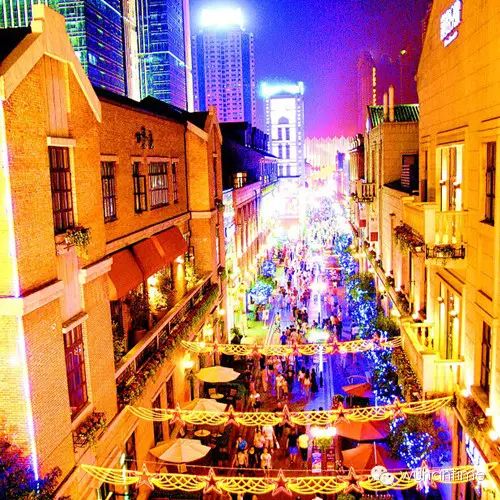 night view of Han Street (photo by Zhang Yin)
Chu River and Han Street is a street and a river in Wuhan, which is developed as a project of the Phase 1 of Wuhan Central Cultural Zone, which encompasses tourist attractions, business, commercial and living accommodation. As the first key project of Wuhan East Lake ecological water network, Chu River and Han Street feature a combination of landscape, ecological projects, cultural exhibition as well as shopping centers.
Chu River and Han Street, with a total floor space of 210,000 square meters, officially opened for business on 30 September 2011. It has become an iconic attraction that incorporates Wuhan's distinct water scenery, cuisine and lifestyle into a state of the art shopping complex.
Running along the south bank of the Chu River, Han Street is 1,500 meters in length and by far the longest commercial pedestrian street in China. It houses shopping malls, restaurants, cultural and recreational sites, with roughly 200 national and international "high class" shops, as well as a multitude of restaurants and various entertainment outlets.
Architecture style
Han Street has a unique architectural style, blending tradition and modernity. Most of its architecture recreates the style of the Republic of China period, marked by red-and-grey bricks, delicate architraves, black gates, bronze door rings, shikumen, brick-paved lanes and old-fashioned wooden windows. However, modern and European style buildings are included among the old-style architectures.
Culture projects
Eight culture projects are set up along Chu River and Han Street, namely, Han Show Theater, Movie Culture Park, Wanda Cinema, and five squares in memory of great names in history. Taking the shape of a red lantern, Han Show Theater is the collaborative product of Wanda and Franco Dragone Entertainment Company with an investment of RMB 2.5 billion (US$ 0.41 billion). Located at the west end of Han Street, Movie Culture Park is the world's first indoor movie culture park, covering 60,000 square meters. Han Show Theater and Movie Culture Park are scheduled to open in December 2014. Wanda Cinema in the middle of Han Street is China's largest cinema with a 3D movie theater and IMAX theater.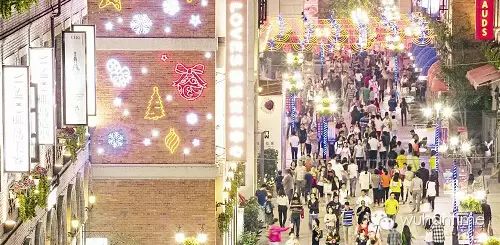 Address: Wuchang District, Wuhan
Means of Transportation:
Take No. 810, 709, 552, etc bus to Donghu Road Chuhe Hanjie Station
Take Line 4, Wuhan Metro to Chuhe Hanjie Station
(hubei.gov.cn by Mao Huifang)
tutta
Send msg
Add friend
Joined:Jul 18, 2004
Login:Jul 04, 2018