Wuhan International Photo Contest Award Ceremony 见见武汉的国际摄影师们
Begin Date
: Mar 05, 2016
Detail
Welcome to join this great event to meet the prize winning photographers and see how they share their stories behind the photos.
Time: 4:30pm March 5th
Address: Summer House, Wuhan Tiandi
Activities: Award ceremony, photographer dinner (We will give a free WuhanTime card to all participants to the event so you can enjoy 15% WuhanTime discount.)
Seats are limited. If you are interested please join Wuhan Photographers group to sign up.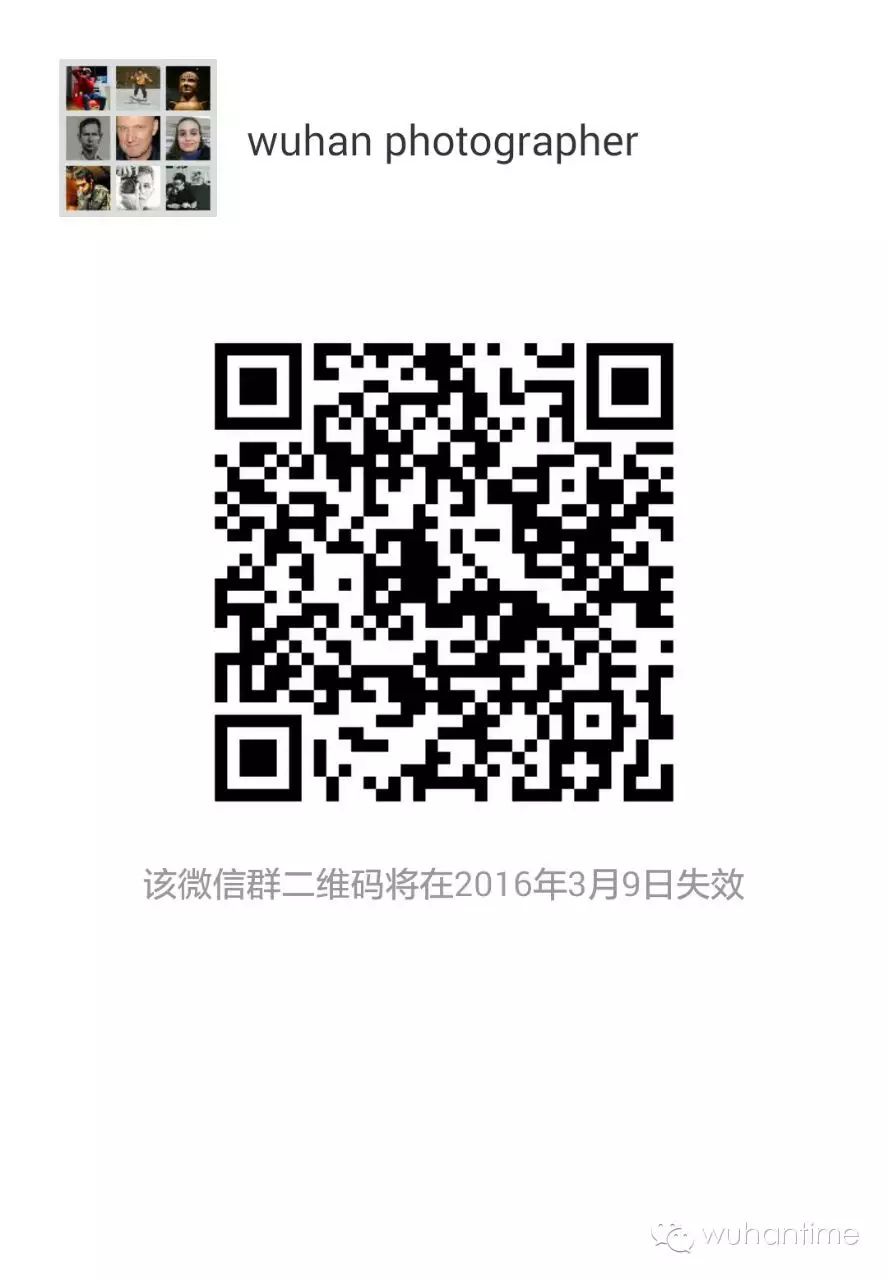 wuhantime.com/events
Share your events with Wuhan
Expats' web portal of Wuhan city since 2004

Keeps bringing you an exciting Wuhan

www.WuhanTime.com武汉国际人聚集地

关注本微信公众号,关注不一样的国际范武汉



tutta
Send msg
Add friend
Joined:Jul 18, 2004
Login:Jul 04, 2018