Sahra Halgan Trio la voix de Somalilland at JZ Club
Begin Date
: Nov 04, 2016
Detail


莎拉 ·阿尔甘三重奏
Sahra Halgan Trio, la voix de Somalilland
9月8日 21:30

8 septembre 21:30
JZ Club
汉口沿江大道合作路口

Hezuolu, Yanjiangdadao, Hankou
Great-granddaughter and granddaughter of traditional singers, Sahra has been singing the repertoire inherited from her ancestors since her childhood. Despite her parents' disapproval and the discredit attached to women musicians in her native Somaliland, she has grown up and has started her career accompanying bands and playing in musicals.

When the war burst out in 1988 in Somaliland – territory situated in north-eastern Somalia and formerly a British protectorate – "Little Sahra" (Sahra Yart) commits herself and sings by the Walalo Hargeysa's sides, soldiers fighting for the independence of their country. On the front lines, Sahra acts as nurse for the Red Cross. In the middle of the jungle, she sings to allay the sufferings of the wounded soldiers. "Little Sahra" then becomes "Sahra the combatant" (Sahra Halgan), a nickname given to her by a separatist radio of the country. In a tight social and political context, she runs off the country in 1992.

Political refugee settled in Lyon, she is still actively supporting the cause of her country, self-proclaimed independent in 1991, but so far unrecognized by the international community. Since then, she is considered as an absolute musical icon of the country and as the voice of the Somalilandese community dispersed to the four corners of the world.

Her unique and atypical vocal identity has largely contributed to this recognition. Characteristic of the territories of eastern Africa, where the influences of the Middle-East and of Africa are intermingling, her voice surprises by its suppleness, its timbre and its originality; combining throat-voice, tribal inflexions, ululations and oriental ornamentations.

Since her arrival in France, Sahra Halgan has staged her atypical route and her musical family inheritance with the complicity of African musicians settled in Lyon. After the release of her first album in 2009, she has covered the stages of Europe and of the world, and she has endeavoured to make the very unrecognized somalilandese culture discovered by the European audience. "I haven't left Somaliland to go sightseeing, I didn't had the choice" says Sahra, in one of her song.
True ambassadress of her country's music, Sahra sings the nostalgia, the memory and the rips of the exile. With lightness and in shows full of emotions, she becomes a vibrant echo of Somaliland and sings love, peace and war. On stage, this great east African voice with an incredible stage presence has a gift to take the audience to a unique journey where good mood and shared smiles are blending…
受到身为传统歌手的祖母和曾祖母的影响,莎拉从童年起就开始演唱从先辈那里流传下来的传统曲目。不顾父母的反对以及家乡索马里兰对女性艺术家的不公看法,长大后的莎拉毅然投身于音乐事业和乐队演出。
她独具特色的嗓音使她得到广泛的承认。她的音乐受到中东和非洲音乐的影响具有强烈的东非特质,她的嗓音柔韧、音质纯净,且融合了喉音、部落变音、颤啼音以及东方特色的装饰音等独特的唱法,令人惊艳。
到法国后,她与同样继承了杰出非洲音乐传统的家人一起居住在里昂,并在这里开始了她的音乐表演之路。此后她于2009年出版发行了第一张专辑,同时她致力于向欧洲观众推广并不为人所熟知的索马里文化,迄今为止她的表演遍布欧洲乃至世界各大舞台。萨拉说:"为不让索马里只是一个旅游地,我别无选择。"
莎拉作为索马里音乐的使者,唱出了对祖国的怀念、回忆以及背井离乡的惆怅。她轻松愉快且极具感染力的表演使她成为了索马里炙手可热的演唱爱、和平与战争的歌唱家。在舞台上,这位杰出的东非歌唱家用她那令人难以置信的表演带给观众了一个情绪饱满并充满微笑的音乐之旅。
Sahra Halgan est une artiste emblématique du Somaliland, territoire situé au nord de la Somalie, indépendant de fait depuis 1991 après une terrible guerre civile. Très jeune engagée dans la guerre pour l'indépendance en tant qu'infirmière et artiste, ses chansons lui ont valu un statut d'icône de la liberté. Sahra a dû s'exiler en Europe.
C'est à Lyon, où elle a vécu près de 20 ans, qu'elle a rencontré les musiciens français Aymeric Krol et Maël Salètes. La volonté du trio est de faire connaître au monde sa culture, les souffrances et les joies de son peuple, dans une forme musicale brute et sans artifice.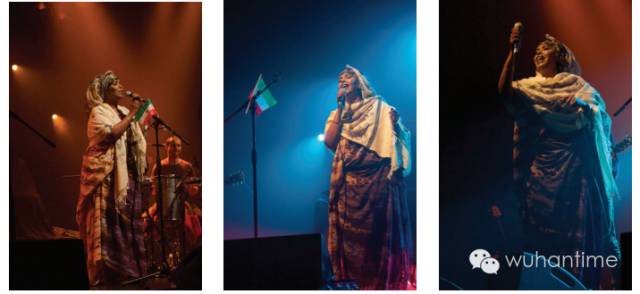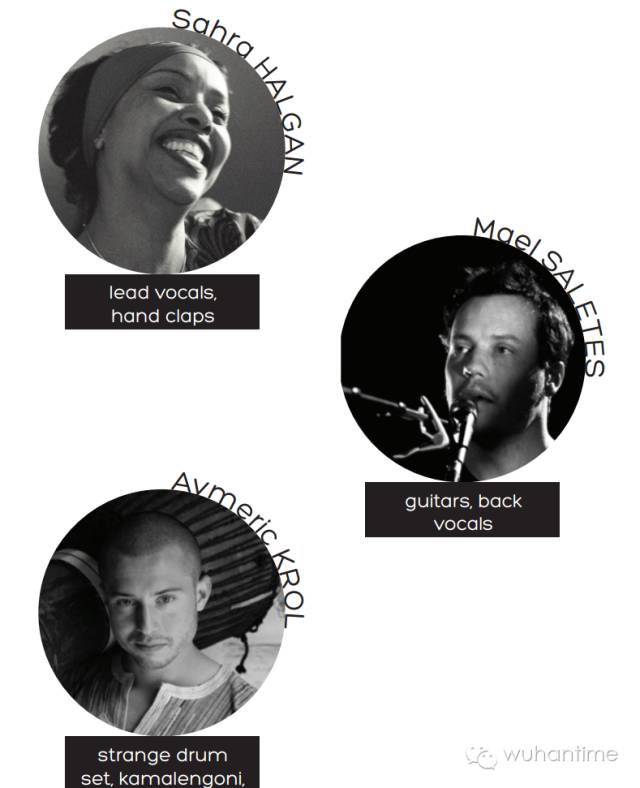 wuhantime.com/events

Share your events with Wuhan!
www.WuhanTime.com
English web portal of Wuhan city since 2004
Keeps bringing you an exciting Wuhan
武汉国际人士社区 武汉国际文化交流门户
关注本微信公众号,关注不一样的国际范武汉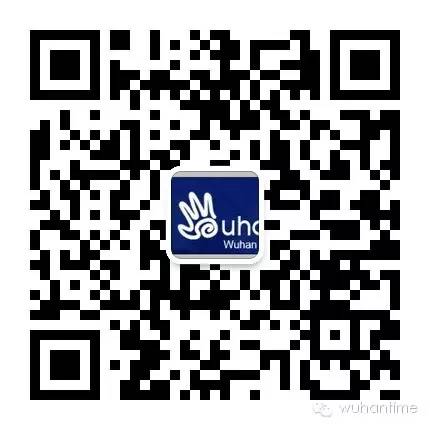 tangier
Send msg
Add friend
Joined:Dec 20, 2015
Login:Mar 21, 2017