Invitation for WIAFF American Film Day! 武汉国际艺术电影展美国电影日
Begin Date
: Jan 18, 2017
Detail
American Film Day of Wuhan International Art Film Festival (WIAFF) will be held on 6:30pm, 17th January, in Bairuijing Tianhe Cinema. 5 of the 47 art films from US will be presented. American and Chinese film makers will be invited to share their ideas with the audience.
1月17号,武汉国际艺术电影展美国日展映将在百瑞景天河影院举行。本次武汉国际艺术电影展收到了来自美国的47部艺术类影片,将会从中选出5部代表影片。除了展示美国入围影片外,我们还邀请了美国入围影片主创们与国内影片主创同台分享。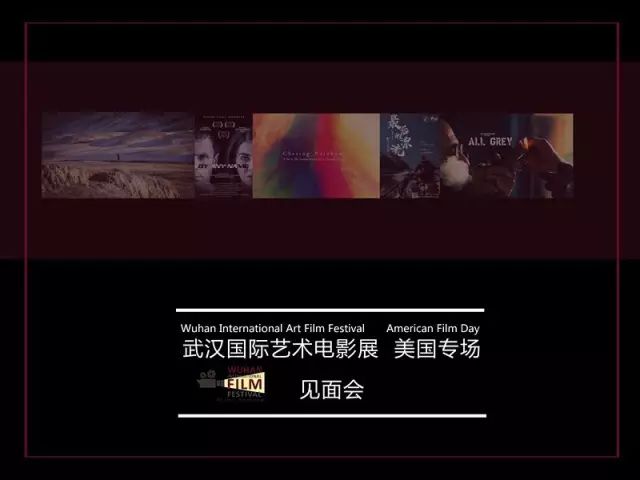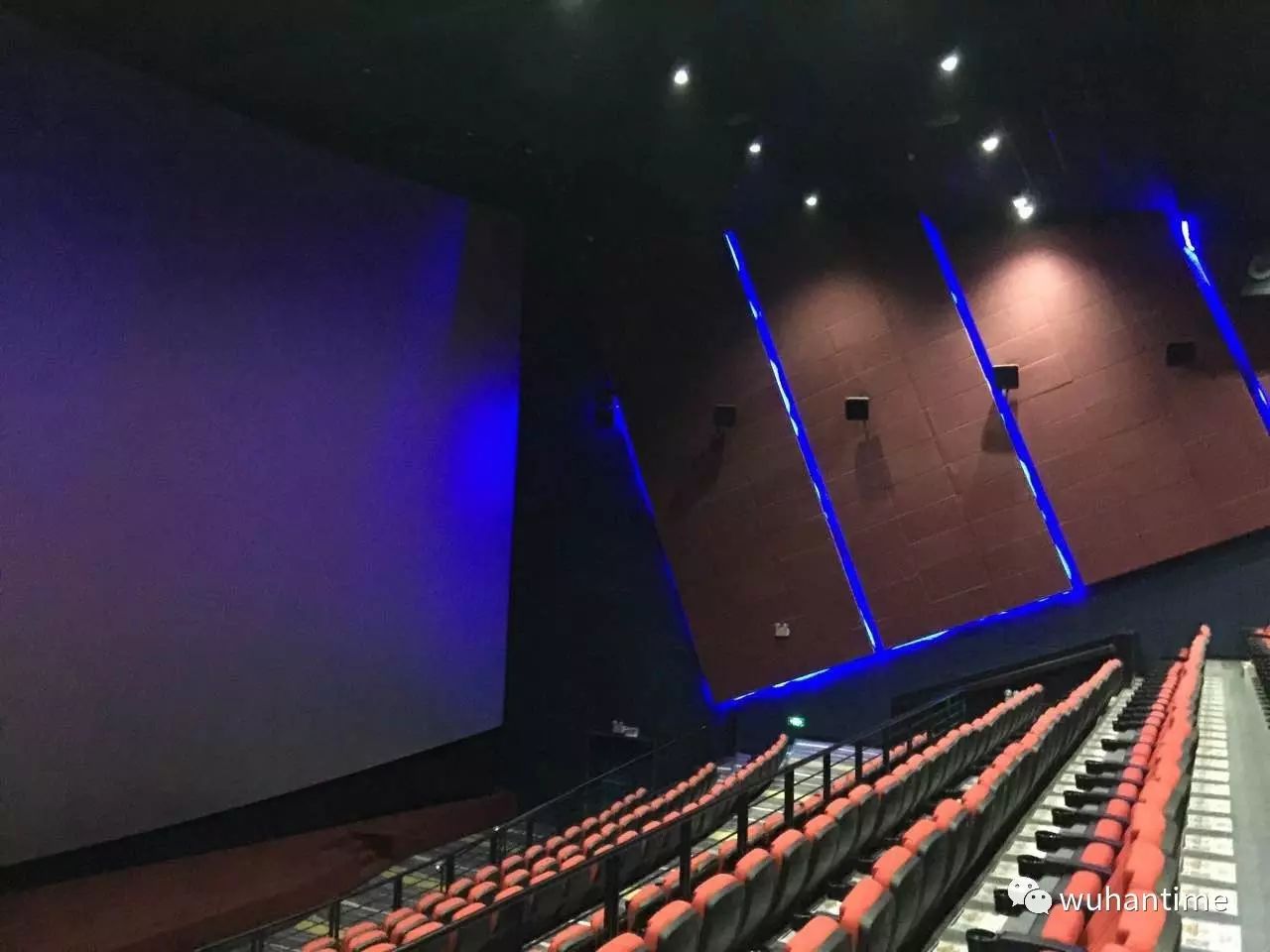 Venue: Bairuijing Tianhe Cinema, Baotongsilu, Wuchang (Near Baotongsi metro station)
Date: 6:30pm-9:30pm, Jan 17th
As official partner of WIAFF, WuhanTime is giving out 30 free tickets to the International community and art film lovers in Wuhan. To apply for tickets please send a message to WuhanTime wechat official subscription account with a short self intro (Your experience and love to art film) before 10pm, Jan 14th.
You are also invited to join the discussion with film makers and win a special WIAFF cap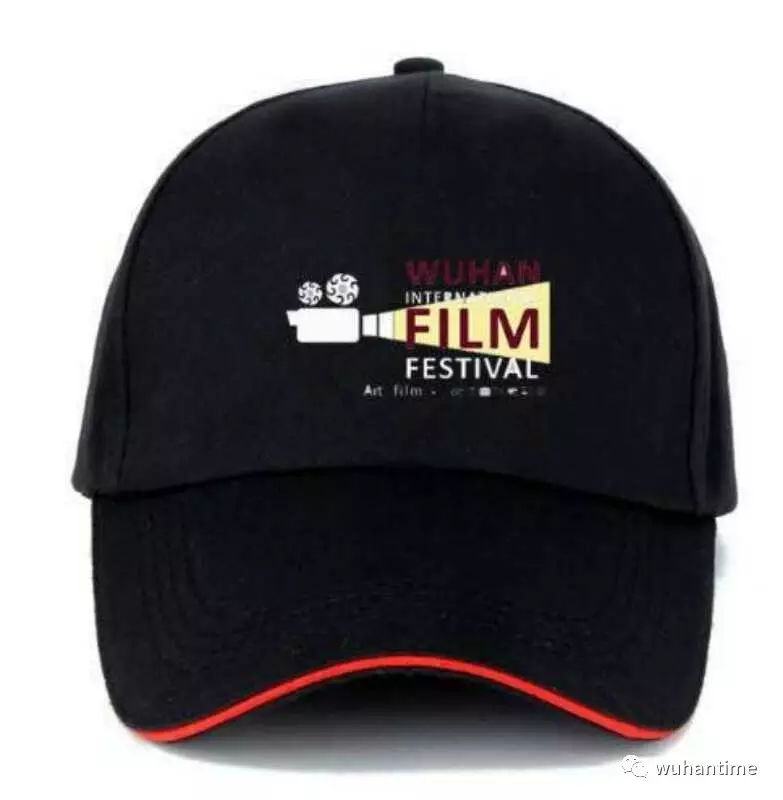 The finalists of the American film day
By Any Name是一部讲述一个男人寻找自己身份的动作片。约翰维斯特是一位失去记忆的病人被送到了精神医院受到了伊丽莎白桑特医生的照料,穿过树林,浑身是血的他因此被发现了。因为没有任何关于他存在的证明材料,军队害怕会有一个潜在的恐怖袭击。约维斯特劫持桑特医生为人质逃往布雷肯希望能够找到他的过去。在查洛纳上尉和军队的追捕下,他的身份揭开了一个可怕的故事。
By Any Name is an action movie that follows the story of one man's search for his identity. Found running through the forest, covered in blood, John West, an amnesiac is admitted to a psychiatric hospital under the care of Dr Elizabeth Santer. With no record of his existence to draw on, the military fear a potential terrorist attack. Taking Dr Santer hostage, John West flees to the Brecon Beacons in the hope of discovering his past. Pursued by Captain Chaloner and the military, his identity is revealed in a terrifying conclusion.
导演介绍
Director introduction
Euros Jones-Evans, multi awards winning director, producer
获得好莱坞电影节,最佳故事片提名;2016 LA Cine 电影节,最佳故事片,提名;伦敦国际探险电影节2009<Ocean's 14>最佳探险电影奖等。代表作有《The Doctor》、《By Any Name》、《Locked Up》《Oceans'14-La Mondiale》、《The Calling》.
从16岁到32岁,漂流中国创办人 - 美国青年文大川 (Travis Winn) 把生命中最宝贵的16年用在了考察中国河流和"带中国人认识母亲河"上。面对不断被开发的自然江河,文大川和逐渐逝去的河流一起走向了崩溃。
From 16 to 32 years old,the founder of "Drifting China",the America drifter,Travis Winn,has devoted his most valuable 16 years into investigating rivers in China and helping the Chinese to know more about their Mother River.Facing the fact that the natural rivers are being over-developed constantly,Travis Winn is falling apart, together with the disappearing rivers.
导演介绍

Director introduction
杨丰羽 典型85后,从事电视纪录片行业多年,创作作品有《无国界医生》、《为爱做的十件事》、《一路向南》、《撕裂之地》等。
一段比距离更远的旅程,一场比挑战更丰富的人生。纪录片记录了来自美国、日本等不同国家的跑者在茫茫戈壁上探寻玄奘精神。这里"长约八百余里,古曰沙河,上无飞鸟,下无走兽,复无水草……夜则妖魑举火烂若星辰,昼则惊风拥沙散如时雨"气候变化无穷。而这却是玄奘西去的必经之路。我们记录下人类体力、毅力与勇气的考验,也记录下东西方古今文化的交融与理解。
It's a journey which is further than distance and a life which is more abundant than challenge itself.This documentary is about the runners from America,Japan and other countries,who are seeking for the spirit of Xuanzang,an eminent monk,in the boundless Gobi.This Gobi is about 400 kilometers long of which the ancient name is ShaHe. There's endless changes of climate in this Gobi so no bird,grass,or any animal can survive there.However,it's the only way to trace back Xuanzang's journey to the west world.We have recorded this huge test toward strength,perseverance and courage of human beings,as well as the cultural integration and understanding between West and East,ancient and modern.
Andrew Molcolm King 在十多年中参与了不计其数的多日极限赛,此后便以探险类运动的电影制作为毕生事业,关注于交流与分享这些极限赛事中跑者的故事和个人所得。在之后的八年中,他的制作公司逐渐成为南非超级体育频道的最大独立供应商之一,因而他的作品为非洲和中东的七百万家庭观看。之后,他主动离开了电视媒体,转而投入到电影纪录片和故事短片的制作。通过做自己的产品项目或者作为各类产品工作室的导演、制片人亦或自由摄影师,Andrew以其独一无二的技能翻山越岭,抵达遥远的山谷与河流,经历各种天气状况,在全球43个国家中拍摄。他具有难得的融合项目管理、后勤、旅行经验的技能,加之良好的体能和对耐力跑者的深入洞察,使Andrew非常适合身兼数职的团队拍摄,并在机动拍摄中提供深入人心的内容、高品质的创意作品。
Andrew Molcolm King : After a decade of participating in countless multi-day ultra-endurance events and expeditions, Andrew King left a promising engineering career to pursue a life in adventure sports film production, always with the aim to communicate and share people's stories and the personal gains that come from these endeavors. In the subsequent eight years, his production company grew to be one of the biggest contributors of independent content to South Africa's SuperSport channel, reaching over seven million homes through Africa and the Middle East. Choosing to leave the world of broadcast television behind, Andrew has evolved his style towards cinematic documentary and short format storytelling. Working either on his own projects or as a director, producer or freelance cameraman for various production houses, Andrew's unique skill set has taken him to many high mountains, remote valleys and rivers, filming in all-weather condition in 43 countries around the world. His unique combination of project management, logistics and travel experience along with his physical abilities and insight into the minds of endurance athletes make Andrew well suited to filling multiple roles in small, dynamic teams that need to create quality, compelling content whilst keeping up with the action.
在这不可预知的犯罪地区,其界限尚不明了。 因为一切都处于"一片灰色",这样一种自然的秩序在一片没有任何"黑白"之分的环境中不能够被很好的控制。策划者Kazim把他一位容易受骗的朋友,Roshan送去做毒品交易出了错,惹来了一群警察和毒贩之间的抓捕行动。《一片灰色》这部集悬念与动作包装的电影有着其黑色幽默和精彩演技。
In the unpredictable world of crime the boundaries are unclear.It is a natural order that cannot be controlied within an environment without any black $white because everything there is All Grey Kazim the mastermind sends his gullible friend Roshan to a drug deal that goes homby wrong .Cought between a web of Police and Drug Traffickers all grey is a suspense filled action packed film with dark humor and excellent acting.
导演介绍
Director introduction
Nagesh Bhosle到目前为止他一共成功导演了六部影片。2009年,他的处女作品《一个和山一样小的故事》被评论界人士和观众高度称赞。他的电影讲述了现代印度社会的一些问题。Ajna电影公司的第一部影片《Panhala》,就由他导演和制作,并获得了非常多的赞赏和荣誉,获得了中国大陆的第二十五届金鸡奖。
Nagesh Bhosle has successfully made 6 films so far, as a Director. In 2009, his debut film 'Goshta Choti Dongraevadhi' (English title: A story as small as a mountain) was highly appreciated by the critics and audiences at the time. Nagesh's films are enthralling and speak of the contemporary issues in India.Ajna Motion Picture's first film "Panhala" (2015), directed and produced by Nagesh, is critically acclaimed, won many awards and featured at many film festivals including the 25th Golden Rooster in Mainland China.
Miayh刚刚被诊断出患有自闭症。尽管感到孤独而只有日记本可以倾诉,她依然试着去追求梦想,并帮助其他患有自闭症的女孩们。
Miayh has just been told she has Aspergers and she does not like that girls with AS are not talked about as much as boys. However, she is also dealing with the fact that she still feels like nobody understands her and she just wants to be like the girls she sees who fits into the world. Feeling alone in the world and only having her diary to talk to, Miayh dares to dream and tries to make friends and make the world better for other girls with Aspergers.
导演介绍
Director introduction
Tammy Berrington毕业于英国北安普顿大学。她热爱写作和担任制片,这部电影的内容是关于患有亚斯伯格综合征的女孩们Tammy希望能利用自己与亚斯伯格综合征患者相处的经历,为他们展现一种积极的生活方式。尽管电影不是基于导演本人的生活,但涉及了她经历的一些故事。她希望能拍摄这样一部电影:也许年轻女性无暇主动观赏,但先前没有人曾在媒体上谈论过这一主题。
Tammy graduated in 2015 from University of Northampton. Her passion lies in writing and producing but tried her hand at directing for the first time to create a film that she believes in and needs to be talked about, girls with Aspergers. She wanted to use her own experiences with Aspergers and show them in a positive way. Though the film is not based on the director's own life, it touches on issues that she has experienced. She wanted to created a film that it is not available to young women and a subject that has nobody has talked about in the media.
"武汉国际文化电影展"是中国武汉电影产业博览交易会博览版块的一个重要部分,中国电影家协会、武汉市人民政府、中国文联电影艺术中心、中共武汉市委宣传部主办并由中国电影家协会新媒体委员会、众象传媒、武汉time、CECP承办:将于2016年12月20号至24号在武汉举行。在参展的69部遴选影片中选出8部参加每个国家的国家单元日。播放该国入选影片,并邀请国内外同行进行点评与研讨。每年一度、每期一个主题的国际电影交流平台。旨在树立武汉国际文化地位与内容锻造输出基地。本次国际影展希望陆续推出以"保护历史建筑""保护动物""环保""慈善"等公益主题打造武汉国际电影展的影像名片。
今年以艺术电影"真内容 实力派"为主题。
Wuhan International Cultural Film Festival 2016 is sponsored by China Film Association, Wuhan Municipal People's Government, China Federation of Literary and Art Circles Film Center. It is organized by China Film Association New Media Committee, CECP, WuhanTime, and Multi-Vision.Wuhan International Cultural Film Festival 2016 is devoted to provide a platform for art films to develop and grow, hoping art films are able to play greater role among various genres of films. We hope to introduce excellent international art films and production teams into China.
wuhantime.com/news

Share your news with Wuhan!
www.WuhanTime.com
English web portal of Wuhan city since 2004
Keeps bringing you an exciting Wuhan
武汉国际人士社区 武汉国际文化交流门户
关注本微信公众号,关注不一样的国际范武汉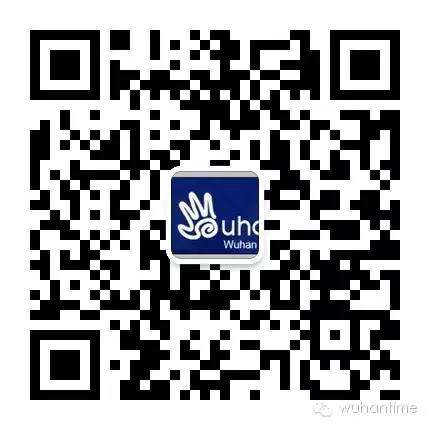 tutta
Send msg
Add friend
Joined:Jul 18, 2004
Login:Jul 04, 2018